Casa Marina, 3 star rental residence in Corsica
Cargèse is one of the most famous seaside resorts in Corsica, Casa Marina is its new Tourist Residence.
Nestled to the west of the village, it offers an exceptional view of the Gulf of Pero and the Genoese tower of Umigna.
As such, Casa Marina has an exceptional location, a true ode to the ideal holiday, combining a peaceful atmosphere with the joys of everything nearby, namely the beach, restaurants and shops of the village of Cargèse.

Composed of 12 apartments with a carefully designed layout and decoration (Studio, T2 and T3), the residence will be your exceptional cocoon during your stay on the island of beauty.
Your Holiday Home
Casa Marina is the ideal place to enjoy the dolce vita of the village of Cargese, the beaches and the entertainment.
YOUR HOLIDAY STUDIO OR APARTMENT
Comfortable accommodation in Cargèse - South Corsica
From the studio for couples, to the T2/T3 for families, the apartments are equipped with modern facilities, as well as a terrace with an unequalled panoramic sea view. Refined service in an idyllic setting. Experience a stay in Corsica at Casa Marina.
01
our
Studios
Discover
02
our
T2
Discover
03
our
T3
Discover
The region and surroundings
CARGESE AND THE REGION OF THE TWO SEAS
The Greek city, rich in history and activities
Located on the western side of Corsica, 50 km north of Ajaccio, Cargese overlooks the Mediterranean Sea. Discover its two churches facing each other, one Latin (Catholic) and the other Greek (Orthodox), a vestige of the village's rich history.
Below, there is a beautiful marina with delicious restaurants. Its coastline has five beautiful white sand beaches. In addition, you will find various activities such as boat rides, horseback riding and electrically assisted bicycle rides.
You can also practice scuba diving, or hiking. A few minutes away, you can admire the magnificent Calanques de Piana. As well as very beautiful rivers for canyoning, inland.
FOLLOW US ON SOCIAL NETWORKS
Find the Casa Marina Community
Discover the latest news of the residence on social networks.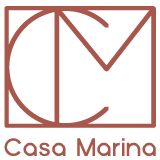 Route de Piana, 20130 Cargèse.